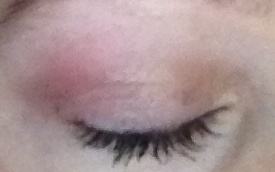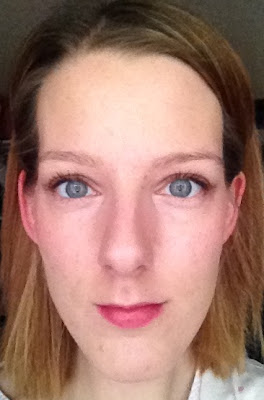 For whatever reason, my eyes look *crazy* in pictures when I take them facing daylight.  I have no idea why this is, I'm sure it's something to do with the way daylight works against photography or something equally technical that I'll never understand, but if you happen to know then please share.  In the meantime, enjoy my Village of the Damned style eyes….
I called this FOTD Natural Effort as it's a day look I go for when I want to look natural and lightly made-up, but still fairly polished.  My eyebrows are crying out for a good threading so by the time the next FOTD occurs I should have lovely, neat eyebrows again.  
For my eyes I used the
Bobbi Brown Ultra Nude Palette
.  I used with Champagne Truffle all over the lid, Praline in the crease and Cocoa Berry very thinly applied along the lash line, just to add a little bit of definition.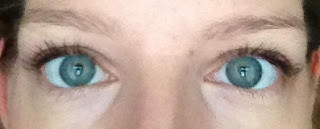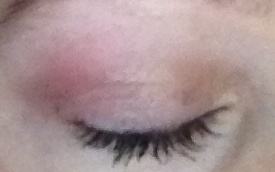 My lips are bare in these pictures, but I actually wore a Revlon Lip Butter in Cotton Candy as I absolutely love pink lips with neutral toned eyes. 
So there we have it! A look I really love using products I adore.