/
Beever Sculpting Lotion

Beever is a brand I hadn't previously heard of, but I recently had the opportunity to try their Sculpting Lotion.
The product is aimed at increasing hold in your hair giving you better control over the style you create.  It's a medium to strong hold and suitable for all hair types.  The instructions state that you need to apply a couple of pumps and work through your hair when wet/damp, or you can use it on dry hair for a stronger hold.  The product itself is kind of like a mix between a serum and a gel; it's too thin to be a gel but too "gel like" to be a serum
I've used this five times now and the first couple of times I was struggling to form a conclusion as I couldn't really tell any difference between my hair with this product in and hair that was product free.  I decided on the third time to use more than the two pumps suggested and instead used five (figured if I was going to overuse then I might as well do it properly…) and the results were much better.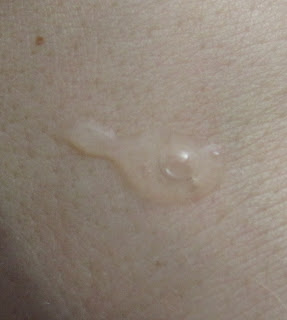 I definitely think it made a difference to the ease of my blow dry and my hair just kind of sat a lot better, if that makes sense.  The most notable thing about this product is that it definitely held my blow dry for a lot longer than usual.  After I do my own wash and blowdry, it'll normally last about a day – if I'm lucky – before it starts dropping and looking flat whilst losing it's shape.  With this product used copiously, I managed to keep the style right up until I washed it again 2 days later, but this was only after I realised that a lot more product was needed than suggested on the instructions.
In conclusion, if you're looking for a medium strength style holder that won't weigh your hair down or make it feel "producty" then this is definitely worth a look.  Beever Sculpting Lotion (S) is available now priced at £10.45 from here.