Melvita Floral Bouquet Eye Make-Up Remover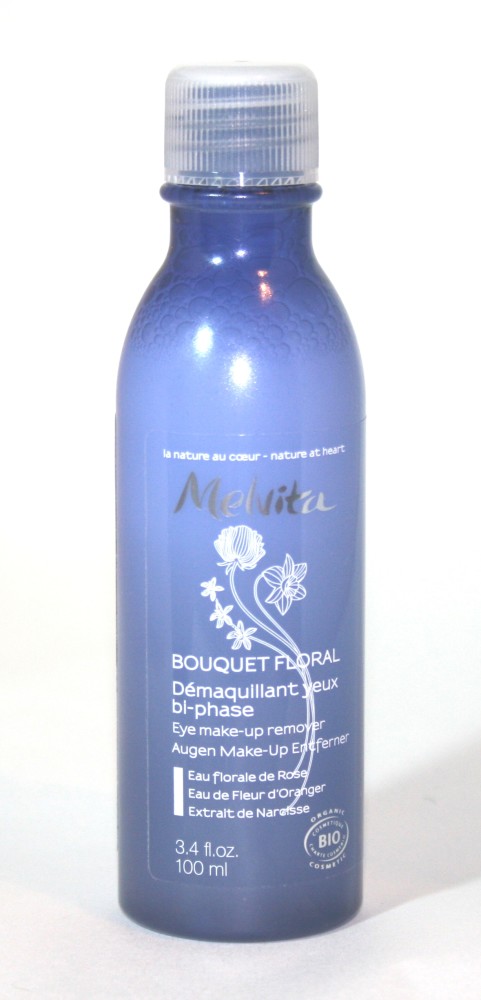 PIN ITI've read so many amazing things about the Melvita brand but hadn't had a chance to try anything myself.  This all changed last week when I was sent a few products to try, and what an introduction it's been! My absolute favourite from those I was sent is this Melvita Floral Bouquet Eye Make-Up Remover, which is bi-phase (similar to the newest Elemis one, as well as Clinique Take the Day Off) but the big difference between the other bi-phase ones I've used and this one, is that it isn't greasy at all.  Therefore, if you find the typical oiliness of bi-phase products too rich for your eyes, this is one for you to try.
The remover itself is a beautifully scented and extremely gentle product containing moisturising rose floral water, orange blossom and cornflower floral water, the latter of which is a decongestant.  As you'd expect from a bi-phase, this melts through make-up quickly and easily with minimal tugging, but amazingly doesn't leave any sort of residue, so I would imagine this is ideal for contact lens wearers.  The timing of this arrival was perfect as I was just finishing up my Elemis bi-phase, and, dare I say it, I think I prefer the Melvita offering, mainly because it smells wonderful, is very gentle, leaves no residue and it's reasonably priced at £14.50.  Available now from Melvita here.
*PR Sample