5 x Bottles of Lacoste Touch of Pink Competition
Normally I like to review a product as part of the competition to give readers an idea of what to expect, but I as things are a bit upside down due to the newly launched Edward Feeding Schedule (that's pretty much on the dot every two hours…such fun!) I haven't been able to put aside enough time to get my photobox setup and snap some pictures of this gorgeous perfume, so instead I'm launching the competition now to make sure prizes go out in time for the holiday season, and I'll follow up with a full review ASAP.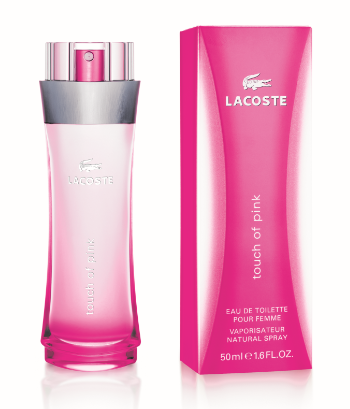 PIN IT
Lacoste Touch of Pink is one of those accessible fragrances that gets it right with a collection of my favourite scent notes such as vanilla, musk and Jasmine.  It's a pretty, gentle and pleasing scent that isn't breaking any rules, but still manages to stay light and feminine without being too OTT.  I've got five bottles of Lacoste Touch of Pink to give away in time for Christmas, so if you fancy a bottle yourself, all you need to do is follow the Rafflecopter instructions below.  You need to be following me on Bloglovin' and tell me one of the fragrance notes, of which you can find out more about from here – link.
The usual rules apply and this competition is for UK residents only.  You have until the 9th December 2013 to enter; good luck! xx