Lacoste Touch of Pink Review and Competition Winners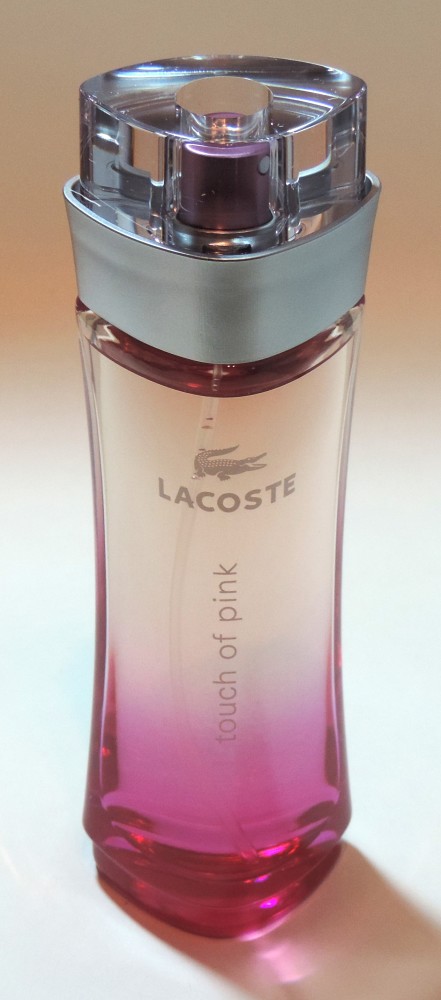 PIN ITI completely forgot until my mum reminded me that Lacoste Touch of Pink was one of the first perfumes that I developed a real attachment to, only second to JPG Classique which I was obsessed with after picking it up through Duty Free on the way back from Magaluf at the tender age of 13.  I'm a classy girl, me.  So, Lacoste Touch of Pink is a wonderfully feminine, girly and youthful fragrance that I think is a bit of a crowd-pleaser more than anything too original or cutting edge, but it's lovely all the same.
The key heart notes are mainly Jasmine and Violet, offset with top notes of Orange and Coriander, which all settle on base notes of Musk and Vanilla.  It's a sweet and floral scent that isn't too overpowering, making it perfect for everyday wear.  Considering Jasmine and Vanilla are up there in my absolute favourite smells of all time it's easy to see why I was so in love with this scent for so long…and I'm betting you thought it was just the pink reference and pink bottle didn't you? I would say that this is the perfect smell for teens and early twenties (of which I am neither, alas) and this is reflected in it's reasonable starting price of £25 for 30ml from The Perfume Shop – link.
I was lucky enough to be given the opportunity to give away five bottles of Lacoste Touch of Pink and I am so sorry it took me so long to announce the winners! Better late than never, so without further ado, here are the five winners:
Kay TrailerTrash Bob
Su Tyler
Michaella
Anthony Harrington
Christy L Beckett
 Congratulations guys! Please e-mail me your details at geek@beautygeekuk.com and keep in mind that it can take a little while for the prizes to be sent out once your details are received xx