Glossybox October 2016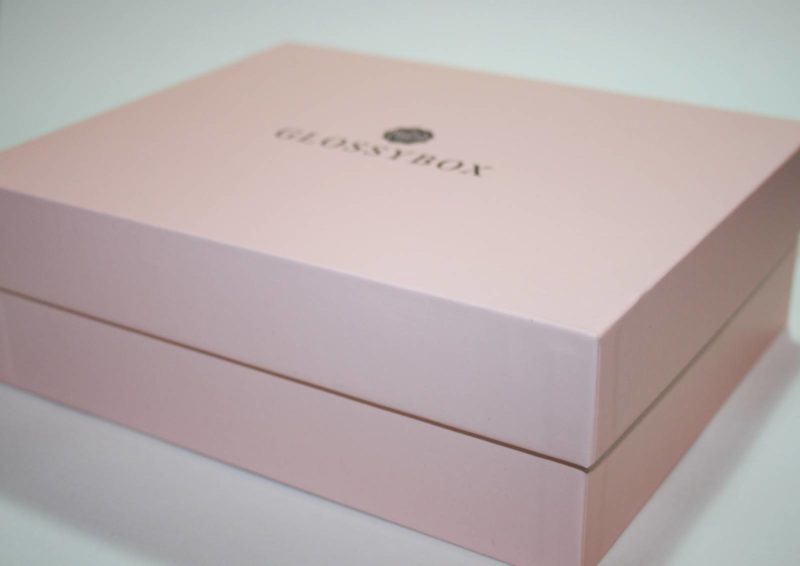 PIN IT
The October 2016 Glossybox is a collaboration with Blogger/Vlogger Estee Lalonde, which, some might say is just a great opportunity for her to share some of her favourite products, whilst others might suggest it's more to do with her pushing a sponsorship deal with a certain hair care brand, since her "new hair hero" shampoo is featured in the box and we are instructed to anticipate the big reveal later this month.  Hmmm…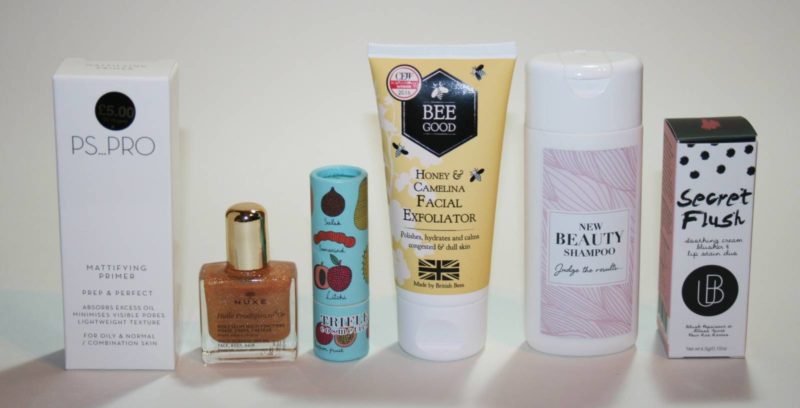 PIN IT
The Glossybox October 2016 does contain a couple of good bits, but it is by no means their best box.  There are six products in total, most of which are either full-sized or a very good-sized, but there isn't anything I'm overly excited about.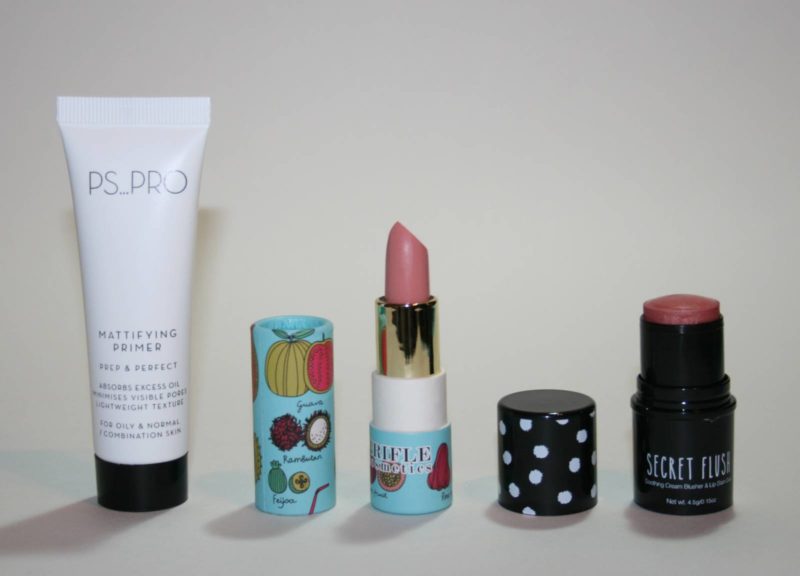 PIN IT
The Trifle Cosmetics Lip Parfait – Buttery Lip Cream sounds and looks yummy, and apparently provides hydration in a creamy matte finish.  I also like the idea of the Universal Beauty Cosmetics Secret Flush, Soothing Cream Blusher which is cutely packaged and has a bit of a Bobbi Brown vibe to it.  Finally, there's a PS…Pro Mattifying Primer included which isn't something I'll necessary use, but I'm keen to find out more about the Primark products and it'll be interesting to see how people respond to them.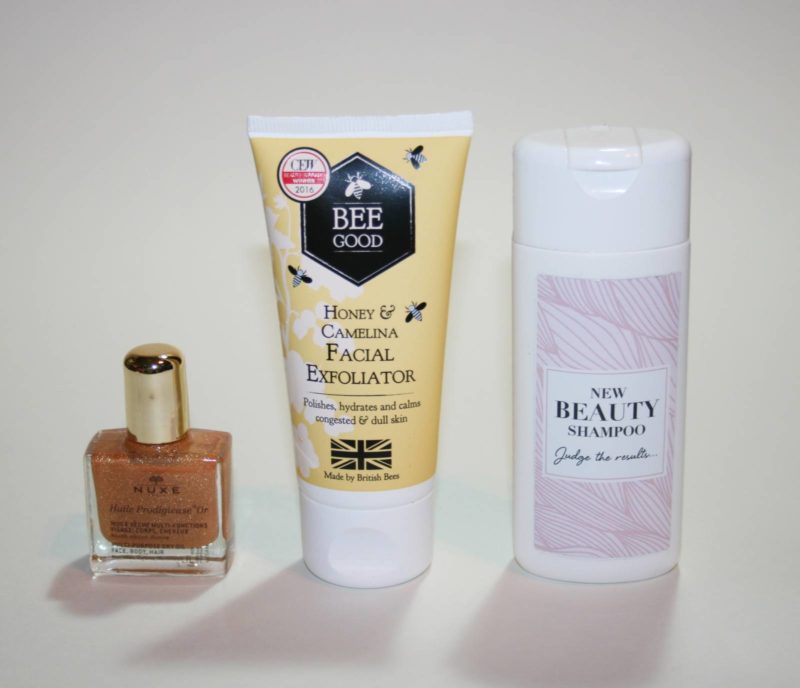 PIN IT
Next is the (I'm guessing…) Head and Shoulders shampoo sample which is a bit of a rubbish inclusion, but could be handy for travel/gym.  The Bee Good Honey & Camelina Facial Exfoliator I've placed unfairly low on my list as it does sound really nice, but I just can't be arsed with facial scrubs at the mo.  Finally there's the Nuxe Shimmering Dry Oil – I love Nuxe and I realise that this oil is one of their cult products, but I have so, so much of it – it seems to do the rounds in every kind of beauty box – so I can't really excited about it, especially considering how teeny tiny it is.  Another one for travel…? Not a great box this month, but there is a stonking special edition one coming soon that I'll share with you shortly.  Head here – link – to subscribe to Glossybox.
*PR Sample