I have been in the very fortunate position of trying some amazing skincare lines recently.  I'll be reviewing them all more fully soon, but for now, here's a run through of the brands I'm currently loving using:
Katima'A is a very chic line of French face and body products with the main ingredient being Argan Oil.  I'm especially impressed with the Cleanser Care which is an oil that you apply to a wet cotton pad and move over the face to dissolve all make-up including mascara.  I'm always a fan of new ways of cleansing and one of my New Year's resolutions was to try and tread a bit more gently with my skincare so this Cleanser Care is ideal.  There are also a couple of other lovely products in the range which I'll review soon.
I mentioned Jamela in my 2011 list – which can be found here – as they're a brand who do some really interesting and alternative masks and serums.  Not only that, but they're a brand who are very pro animal rights (nothing is tested on animals) which I wholeheartedly agree with.  Since my 2011 post, I've also tried their sheet masks and was really impressed with the results – even if they're not the most flattering to wear! – so I'll be writing more about the individual products in the range very soon.
Boots No7 Beautiful Skin
It's almost time for the launch of this range and I'm very excited to see what it's all about.  There are new tailor-made moisturisers (as well as BB Creams which have already launched, my review can be found here) as well as skin specific cleanser types and the product I'm most excited about is the Cleansing Water for Oily Skin.  Once I've got my hands on it, I'll share my thoughts as I'm really, really, REALLY looking forward to trying it!
AR457
This is another French brand that also utilises the benefits of Argan Oil.  I believe this range has been around for a little while and is most famed for it's facial serum, Elixir Metaserum and it's Long Lasting Eye Contour serum.  I haven't been able to use the majority of the range consistently yet, but one thing I've been using since it arrived is the Long Lasting Eye Contour which is really fantastic; not only is it a great base for make-up, it somehow manages to plump the area without leaving it greasy and the overall appearance of my under-eye area has improved drastically in a very short space of time.  I can't wait to see what the rest of the range can do.
Forest Secrets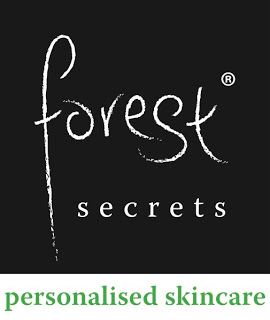 My sample of this only arrived yesterday, so consequently I haven't had a chance to have a proper play around with it, but I can't wait to do so as I really love the idea of how it works.  It's basically a personalised skincare routine that you put together yourself depending on your specific skin concerns.  Out of the three products in the range, you decide which two are most relevant to your particular skintype and then create a mix of those two products depending on what you feel your skin needs.  The mix you create will then replace a moisturiser, whilst also treating a variety of skin problems.  You mix the two daily and can alter your mix depending on the time of year, what your skin is doing etc.  I'm worried I've made it sound a bit more technical than it is as the rave reviews online describe it as a simple procedure so I'm looking forward to giving it a go myself.  It's also worth mentioning that you don't have to use two products, you can just use one as a specific treatment.
All the lines I've mentioned have at least one or two products that I'm really excited about getting to know, so I can't wait to report back with my findings.