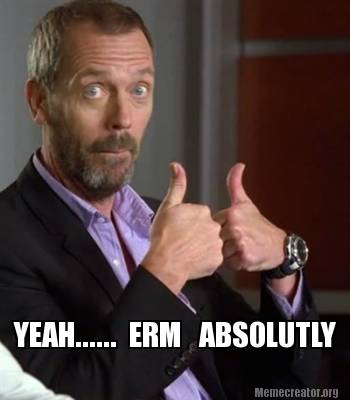 Sorry to keep banging on about this as I can imagine that for those who have never had any issues with such things, these posts make for pretty boring reading, but I really wanted to write a few comprehensive posts on my overall experience as I found the whole experience so utterly overwhelming that I'm hoping these posts might prove useful to some.  So! To summarise, I had a smear test which came back with results showing abnormal cells, often referred to as CIN or Dyskaryosis.  I was also told that I had the highest level of cellular change, also know as CIN3 or Severe/Advanced Dyskaryosis.  This meant that, if left to crack on, these dodgy cells might turn into cancer over time.  Obviously I was terrified but on reflection I worried a lot more than needed as the the cell changes are called CIN because they're not cancer yet; so even though I was convinced I had cancer, I didn't, I had CIN.  It's easier said than done in these sort of situations but the experience is ten times worse if you get on Google and start freaking out with all the info you're faced with, so I'll mention a couple of things worth noting; firstly, it's human nature to focus on all the negative stuff rather than the positive as it's a lot easier to believe and secondly, the internet – or specifically internet forums – provide an unrealistic view of reality because they're full of people worrying.  Consider how many people have positive experiences – they won't then go onto forums to share these experiences as chances are the only people who find these forums are those seeking reassurance in the first place.  Therefore, take anything you Google with a large pinch of salt!
You can read more about my initial diagnosis here and my LLETZ procedure here, but the post today is to share with you my experience post-procedure.  If you can't be arsed to read it, the LLETZ is a laser procedure that is used to remove the dodgy cells.  More often than not it's done without anaesthetic but if you're absolutely rubbish and unbearably squeamish like me, you'll be offered a general anaesthetic – don't be a hero, go ahead and take the general as if you're not good with these sort of things then you're just putting yourself under unnecessary stress.
I had the LLETZ procedure just over a month ago and I was expecting the recovery to be a lot worse than it was.  I was told to tread carefully with carrying any heavy weights – easier said than done with a 2 stone 1 year old – but to err on the side of caution I went and stayed with my parents who helped me for the first week.  I was anticipating lots of bleeding after the treatment, but actually it was very light – maybe a couple of panty-liners a day – and after about 4 days it went to nothing more than a hint of blood.  However, then after about 10 days I obviously passed the scab (lovely, I know) which just looked like a massive blood clot then I bled a little more heavily for a few days more.  It was mostly inconvenient rather than anything else as you're not allowed to use tampons, but apart from that it was really nothing major at all.  I also had cramping on and off and I still have a little cramping now, but again it was very mild and I felt pretty much okay to go by the day after the treatment, so I was very fortunate with that.
As the stress settled down my skin went a bit mental (still quite spotty now annoyingly, although that could be down to a new treatment program, more on that in another post) and I felt quite exhausted by it all, but I'm mostly just relieved it's all over.  The results came back from the biopsy they took during the LLETZ and nothing remains which is great news, so I'll be having another Colposcopy (fancy smear) in April next year to see if anything has started appearing again – fingers crossed it hasn't! There we have my mini-series on my scary smear results complete.  I'll post when I have my Colposcopy next year, but hopefully that's the drama over and done with!