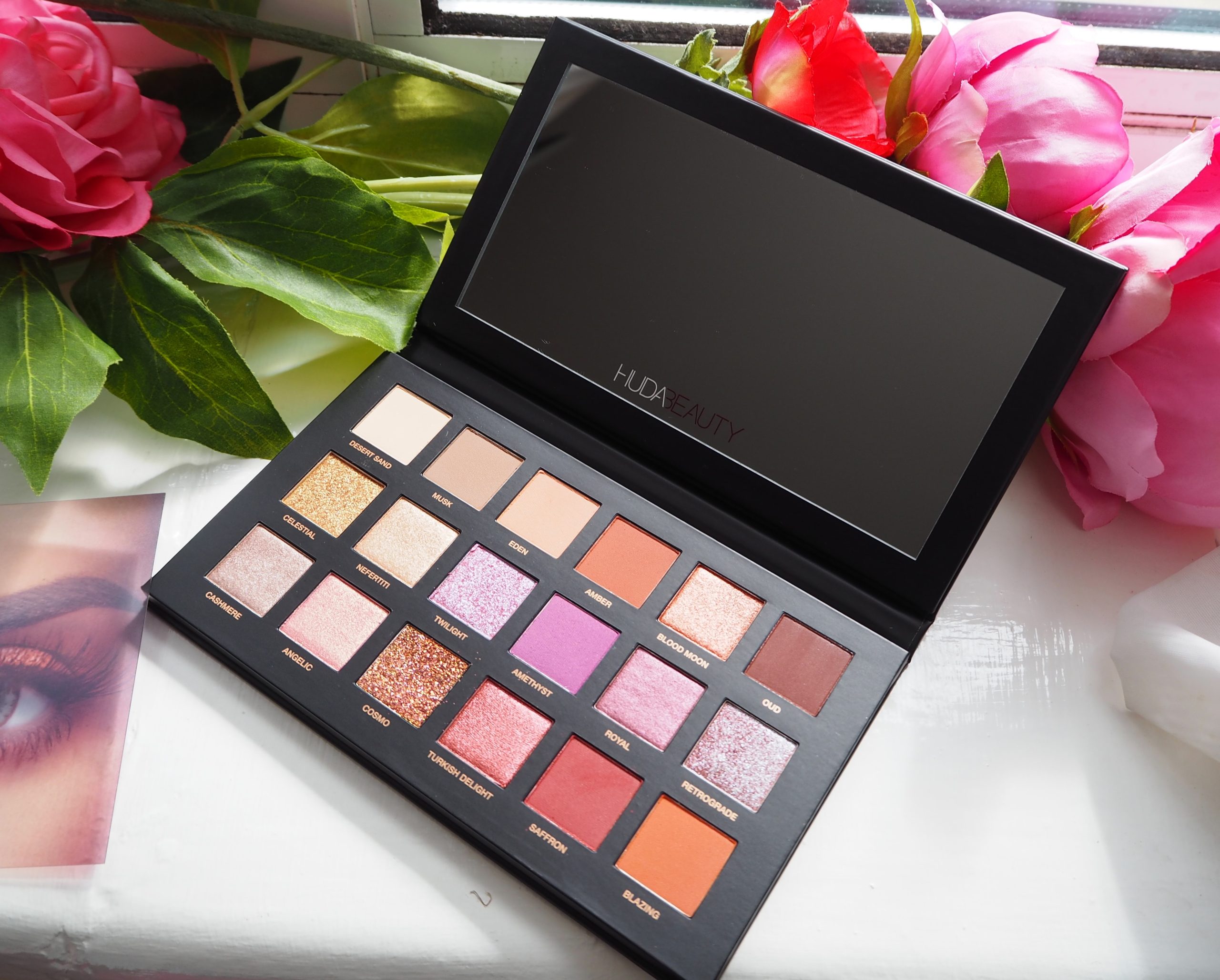 I was thinking last week that I really need to find a good, cool and ashy, taupey palette (any recommendations would be great please!) and then I got an e-mail today about the Cult Beauty Palette Party, and of course, being a beauty addict, I saw this as a total sign that I needed a load more palettes to add to my already ridiculous collection. What is it about a gorgeous palette that's so enticing?
Cult Beauty are throwing a Palette Party, which basically means they're offering a thoroughly decent 20% off a massive selection of palettes, including the Huda Beauty Desert Dusk Palette as pictured above.  There's also loads of palettes from Becca, Zoeva, Lime Crime, Hourglass, By Terry and…Anastasia Beverly Hills, including the Soft Glam Palette which I really really want, and I'm literally experiencing a battle of head versus heart at the moment, with the heart listing off all the reasons I need it, whilst the head is showing me a slide show of all the palettes I already have that I've barely used.  Damn you sensible head!
Interestingly there's also some single products, such as ABH Eyeshadow Singles, and there's the Surratt Artistique Blush which is another product I'm lusting after…someone take away my credit card please.
*Check out the full list of products in the promotion here* 
The 20% discount is added automatically at checkout.  Let me know what you get!
UPDATE: The Hourglass Ambient Lighting Palette is in the promo! Usually £59, this will be £47.20 in the deal.  Find it here – link.