Five Exciting New Pixi Skintreats Skincare Launches
You may have seen on Instagram that some of us bloggers were lucky enough to sent the loveliest of rose-themed sendouts from Pixi recently, containing a beautifully presented package full of their iconic rose range.  Whilst researching the products to get the post ready, I had a little look at what was new on the Pixi site and couldn't believe how many new Skintreats had been launched! There are several new ranges, all of which contain several products, so there's a lot – if you're prone to skincare binges, tread very carefully before reading on…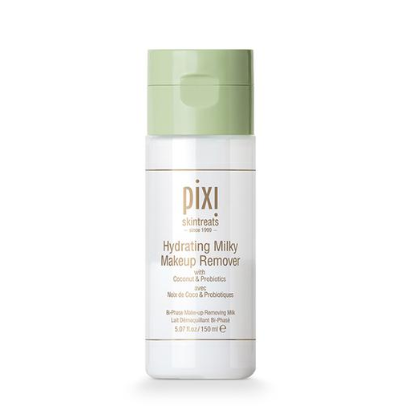 PIN IT
Putting the word "milky" into a skincare product name is a surefire way to get me interested, as to me, "milky" suggests a calming, lightly hydrating product that'll sooth and nourish.  There's a whole new Milky range (woo!) including lots of enticingly named products, such as the Pixi Milky Hydrating Makeup Remover, which appears to be like a kind of hybrid of a micellar and a bi-phase make-up remover and I cannot wait to try it.  It's £24 here – link.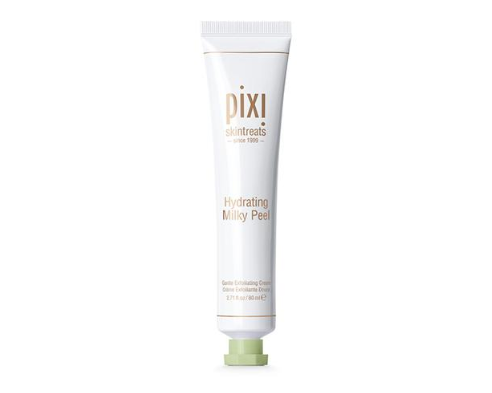 PIN IT
The Milky range is impressive sounding, with a good range of cleansers, toners and treatments, but the one that really piqued my interest is the Pixi Hydrating Milky Peel, as it sounds like the sort of product I'd get on really well with.  It promises a gentle and nourishing exfoliation in a few quick minutes.  It's £24 here – link.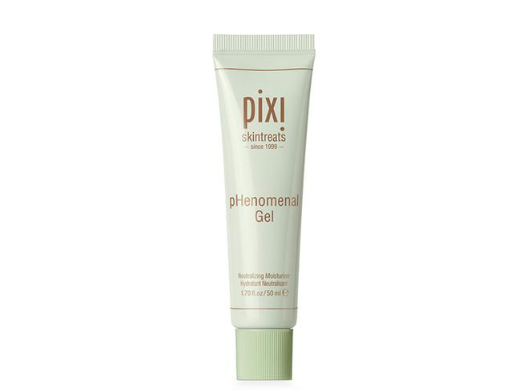 PIN IT
The Pixi Phenomenal Gel is the type of product that I think Pixi do really well; innovative, interesting and unique, this is a pH balancing moisturising gel, that's presumably aimed at the very sensitive, but would be a great product for anyone to have in their kit for times when their skin is playing-up, such as after too much time in the cold or excessive exfoliation – it just sounds like a really sensible product.  It's £24 here – link.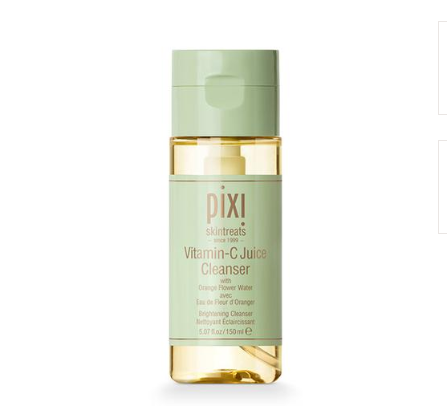 PIN IT
There's a whole new Vitamin-C range which is so exciting! I'm a massive fan of Vitamin C – I think it's essential for healthy-looking skin and I love the idea of a range that'll allow you to pick your personally favourite way to introduce it to your routine.  The Pixi Vitamin-C Juice Cleanser is a cleansing water with the addition of Vitamin-C and probiotics – I'm guessing this would be a great choice for the morning cleanse when you're pushed for time.  It's £18 here – link.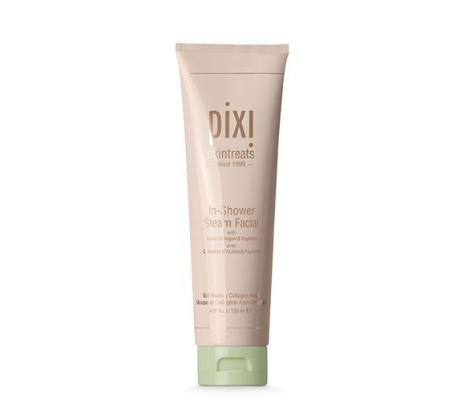 PIN IT
Pixi Skintreats are so enticingly named, aren't they? Like the Pixi In-Shower Steam Facial which just sounds amazing and is literally as it sounds – a facial mask type product you can use in the shower, which warms with the steam and only take a few minutes.  How exciting! It's £18 here – link.  There's also a new Glow Tonic Cleansing Gel and Serum, new sheet masks, new toners, new eye treatments and so much more…make a cuppa and give yourself half an hour to logon to the Pixi site and drool away…